Transporting a fridge in Hanoi old quarter…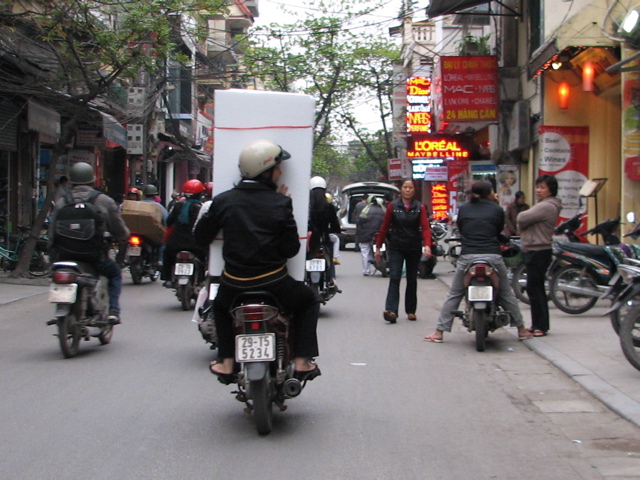 Bamboo pipe near Sa Pa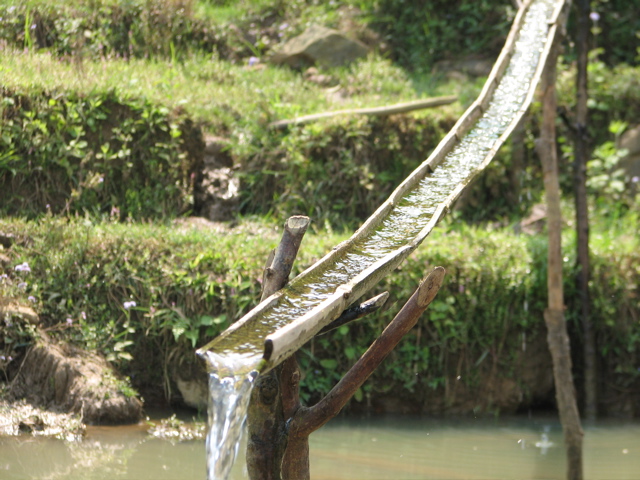 I stayed at the farmhouse of Ngi and Cuon in the village of Thang Phu, near Sa Pa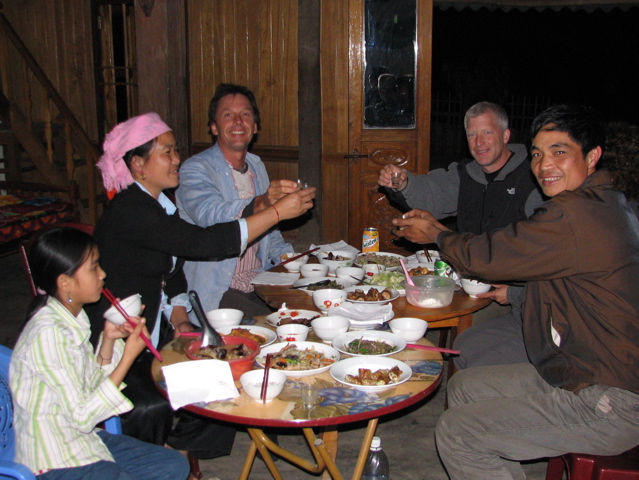 Ngi smoking tobacco in his bamboo water pipe. This is in his cornfield – I helped him till for corn planting. You can see how steep the hillside is.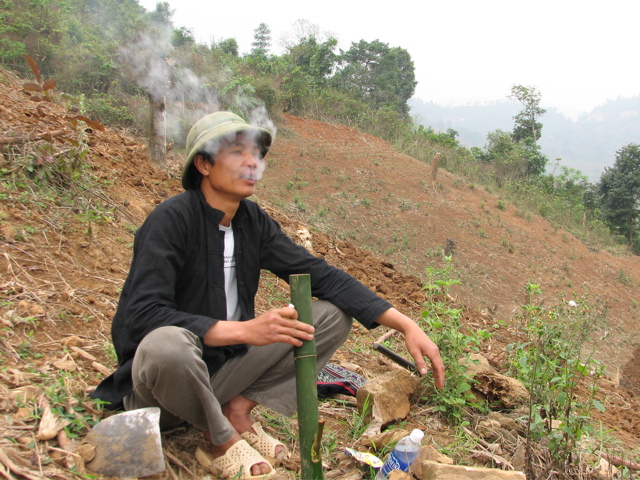 Ngi and I met Duong, my guide, on the way back from the the corn field, and the three of us went back on the motorbike. The most I saw was five on on one motorbike – a very modest load.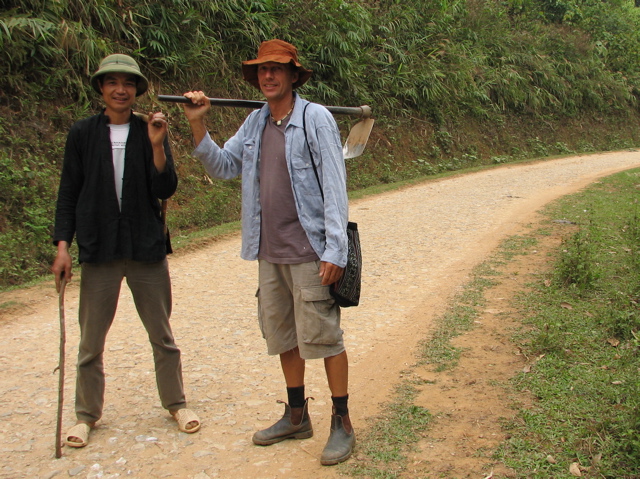 These fishermen, Sang and his father and uncle, showed me the river at Hoi An on their boat.